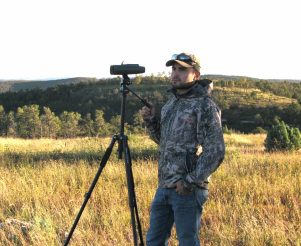 Justin Medina (Owner)
NM Arrowhead Outfitters
provides quality guided hunts in Southern New Mexico as well as being your number one consultant for hunting in NM. We are a top notch outfit and we work hard to get you that trophy of a lifetime. Most all hunts are conducted on public land with in game management Units 34, 36, 28, 13 and 17 for Elk, Units 28, 32 and 29/30 for Barbary sheep, Antelope statewide and Deer in Unit 31. We are one of the top Outfitters on WSMR for Oryx and we are the predominate outfitter on all Mcgregor Unit 28 hunts, nobody knows it better than us . We also offer Bear and Lion hunts with dogs managed by one of my guides. We go further to offer exceptional guiding for Ibex and Desert Bighorn Sheep, if you are lucky enough to draw we work with some of the best guides for these animals.
NM Arrowhead Outfitters
is a christian based business and we will strive to make sure you have a great experience. Sure everybody wants that 350 bull but realistically it doesn't always happen and most big bulls posted from other outfitters are shot on private land or are the biggest bulls taken over past years (we always post recent pics so you can see what is actually coming out of the units each year). Our goal is for you to have a good time with honest hard working people who know the country and will work hard to get you that trophy without breaking the bank. We ensure that all paper work and licensing are done before your hunt and will keep in contact with you during days following your hunt. We work hard to prepare a comfortable camp setting and try to bring you as many amenities as possible as well as prepare you with some mouth warming meals. We usually do not book more than 8 hunters per 5-day camp so that we can better meet everybody's needs and have a more personal camp to not treat you just like a number. We want to get to know you and make sure you not only get a chance to harvest your animal but have an enjoyable time doing it. We also offer just guided hunts to meet any budget so there is no reason you can't afford a quality experience, where many other outfitters don't even offer anything like this.
​
We understand you spend a lot of time and money preparing for your hunt and we just want to make sure that you leave pleased and happy with your investment. Please feel free to browse site and
Contact
me with any questions. God Bless!
---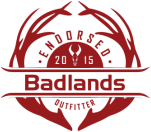 What a client has to say,
Justin,

I would like to complement you on the high quality New Mexico elk hunt I experienced with your New Mexico Outfitters service. The muzzleloader elk hunt was awesome with Scott as my elk hunting guide. We hunted at 8000 to 9000 feet elevation in the New Mexico Mountains, what beautiful scenery. We saw 20 bull elk the first day hunting, and in 4 days of elk hunting we seen around 100 elk within 100 yards, plus many more, further away. During the 4 days of hunting Scott called in many bull elk from 30 to 75 yards, what an elk hunting experience. My goal was to harvest a 300 inch class trophy bull elk in the New Mexico Mountains. We did see 1 big 300" class bull elk at 60 yards but was locked down and couldn't move, by a cow elk 15 feet away from us. Wow, how heart pounding having that 300" plus trophy bull elk, screaming that close to us in full rut. During the next 2 days we seen and called in many elk but no 300 class bulls. On the 4th day I was able to harvest a very nice long tined bull elk. What a great elk hunting experience, I will apply every year for a New Mexico muzzleloader elk tag with you as my New Mexico Outfitter.


We work under the following permits : USDA Lincoln Forest Service, Las Cruces BLM, Roswell BLM and WSMR, & Socorro BLM