As I can't do all the hunts myself I must rely and trust on these group of fine guides. It is because of them that NM Arrowhead Outfitters is so successful. I couldn't have a better team that shares the same ethics as me.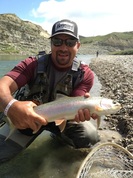 Scott Rhodes has been with me since day 1 and is an awesome guide. He hunts hard and will go to farthest extent in helping you bag your trophy. He is my go to guide in Units 34 and 36 for elk. He loves hunting and even more loves guiding clients giving them an exceptional hunting experience. He has harvested several elk, deer and turkey. He predominately hunts with archery gear and knows the challenges in getting close. If you've booked an elk hunt you can be sure you will be sharing a camp with him. In off season Rhodes is a PE teacher in Alamogordo as well as a coach for baseball camps.
---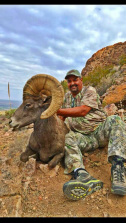 Charlie Schlosser is a great friend and great guide, meeting him by chance years ago when I was doing an antelope hunt by myself, we kept in touch and now is one of my trusted guides for all species. He is one of the hardest hunters I know and from that has had great success with every species he has hunted and guided for. He goes the extra mile to ensure the client has a great time with great company. Charlie guides and hunts full time year round.
---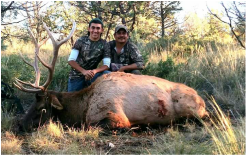 Mando Benavidez (on right) is another great friend and great guide. He had hunted and guided in 34 for many years even before me. He knows country well and gets the job done. He has a great personality and works hard in finding you that trophy. He owns a construction business and guides all fall full time.
---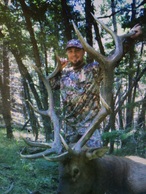 Cody May is a new NMAO team member. Born and raised in close proximity to Units 34 and 36 he knows this country well and we look forward to the future with this guide.
---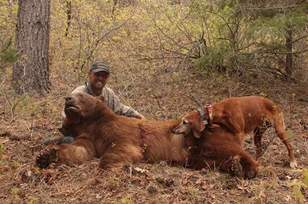 Joe Troyer (lion and bear guide mostly) is another great guide. I have know Joe for about as long as I have started NMAO. He is an awesome houndsman and works hard to find you that bear or lion. But don't be fooled by his houndsman appearance he is also a great elk guide. Joe hunts and guides for a living.
---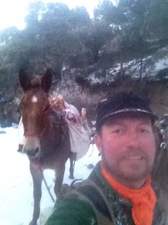 Robert Curry is another new NMAO team member. He not only runs dogs for bear and lion but is also a great guide for elk. He knows units 34 and 36 well and we look forward to working with this guide. Robert is from Texas and works in oil industry guiding part time.
---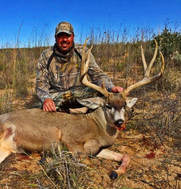 Kevin Cordova is my one of my Deer guides. He knows the sandhill country very well and is a great guy! He works for the Railroad there in Clovis, NM.
---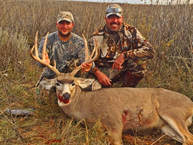 Rick Bargas behind deer horns is my other Deer guide in Clovis, NM. He is a great guy and also knows the sandhill country very well. He works on the base there in Clovis as an electrician.
---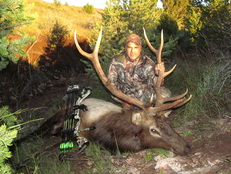 Jaime Medina also know as my dad is always helping out whether filling in as a guide in emergency situations or at camp preparing meals, he is always there to lend a hand and make your hunt a success. In off season he owns a plumbing business and works a supervisor for the city gas department.
---